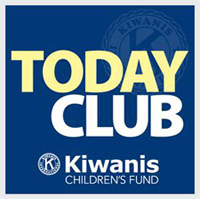 The Kiwanis Club of Rock Island has achieved Blue-level Today Club status for the 2016–17 Kiwanis year. That means our club's unrestricted gifts and the unrestricted gifts from our club members to the Kiwanis Children's Fund reached a per-member giving average of US$10. Congratulations!
On July 29, 2018 Kiwanis Club of Rock Island members and Rock Island Milan School District teachers team up with Steel Militia for Bikers for Backpacks to help students succeed through the First Day Fund of Rock Island.

2018 Kiwanis Club of Rock Island Scholarship Winners
Spring 2018 Kiwanis Club of Rock Island Grant Recipients
Our Mission
---
To Improve the Quality of Life for Children and Families in the Quad Cities and Abroad.

The Kiwanis Club of Rock Island is one part of Kiwanis International, a global organization of volunteers dedicated to changing the world, one community and one child at a time. The Kiwanis Club of Rock Island performs many community service projects in Rock Island to help serve children.

If you are interested in performing community service and helping children in Rock Island, we encourage you to learn more about the Kiwanis Club of Rock Island here on our site and welcome you to join us for a meeting. Check our Information page or Activities Calendar for information about our meeting day, time and place.
Announcements
There is still time to RSVP for the Rotary/Kiwanis Circa 21 Dinner Party. See your email for details.
Coats for Kids is taking shape. Kristi Crafton and Ramona Dixon are heading up the effort this year. We will be getting coats, hats and mittens out to the schools to distribute this year, versus having our usual event at the Botanical Center. But most importantly, the children who need winter coats will be getting them once again this year!
And finally, we are accepting nominations for the Kermit Schroder Kiwanian of the Year for a few more weeks. If you would like to nominate a worthy member, please write or email your nomination to to the club so the Board can vote on this.
Upcoming Programs
Kiwanis Club of Rock Island Online Meeting
We are looking to go back to in person meetings with a joint meeting with Rotary on Tuesday, June 1st, then resume our meetings on Monday, June 8th. We will still have the option to join via Zoom remotely, and will work on the technical details of this to make sure we are good to go. But mark your calendars and be watching your email for more details to come!
May 17th: ALL ABOUT BIKES! Cindy Bottrell with the Tour of the Mississippi River Valley will discuss their ride and all of the changes this year, and Kathy Wine from River Action will talk about their 2nd Ride and Seek Scavenger Hunt Challenge.
Check your email for login info.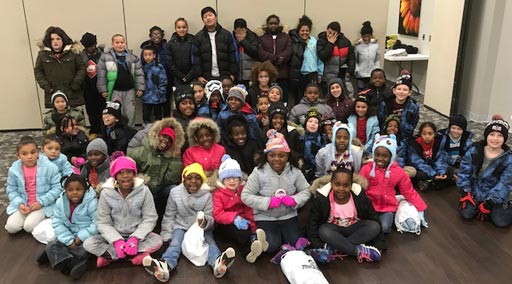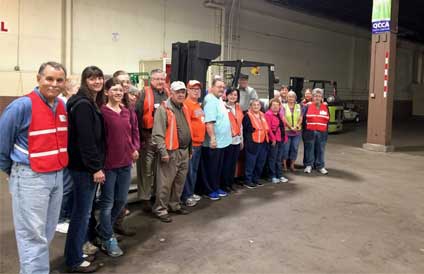 Rock Island Kiwanis Club monthly food distribution. Many volunteers join hands with Kiwanis Club from throughout the QC's. 35 local food pantries are given nearly $100,000 of food each month. Thank you Midwest Food Bank.
Weekly Meeting
Every Monday at 12:00 at the Quad City Botanical Center.
Address: 2525 4th Avenue
Rock Island, Il, 61201
For more Information Contact:

Daryl E. Empen
P.O. Box 3434
Rock Island, IL 61204-3434
309-788-6796
Calendar