First Day Fund
The First Day Fund Committee provides school supplies to grades K-12 in the Rock Island-Milan Public Schools as well as Jordan Catholic School and Alleman High School. In recent years, we have helped over 4,000 students get off to a great start for the school year. Funding is provided through several partnerships with local foundations and businesses as well as an annual fund drive. Please contact Chris Elsberg at chris.elsberg.caoy@statefarm.com for more information or contact any Kiwanis Club of Rock Island member to learn how you can help students as well.
First Day Fund History
First Day Fund has been in existence for over 30 years. It was started by Claudia Robinson to serve the entire Illinois Quad Cities. In approximately the year 2000, it was taken over by Zonta Club of the Quad Cities, which was a business women's organization. Zonta Club of the Quad Cities has since disbanded, but a small group of individuals from the community continued to provide the services of First Day Fund under the 501c3 that was established under Zonta. In 2012, First Day Fund was welcomed into the Kiwanis Club of Rock Island family of services to the community with the focus of supporting school kids throughout Rock Island.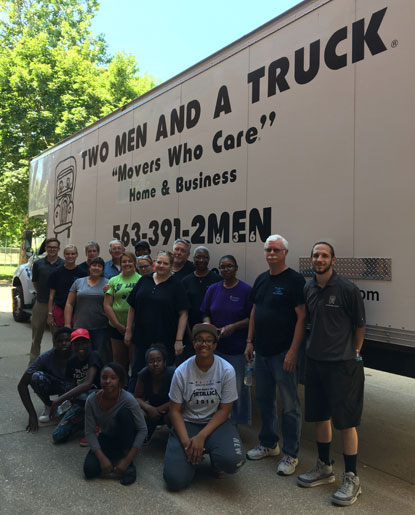 Kiwanis Club of Rock Island makes success happen for Rock Island/Milan and Alleman/Jordan students